ALDA & Associates International, Inc. Newsletter
May/June 2017
Features & Articles in this issue
The American Health Care Act- Is It Time For Reflection Or Hysteria? by David H. Fater
Why Do I Need Health Insurance? by David H. Fater
ALDA Representative Engagements
The ALDA Team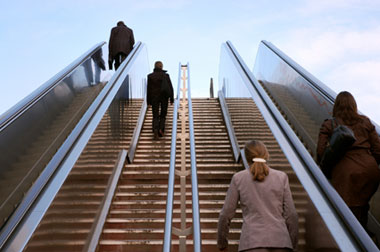 Breaking News
With the Republican passage of The American Health Care Act now having passed through the House of Representatives and moving on to the Senate, ALDA's Chief Executive Officer presents his perspectives on the initial version of the American Health Care Act. Is it a time for reflection and passage or a time for hysteria? Our second article repeats from a prior edition because the question is still relevant to all and that is "Why Do I Need Health Insurance?"
Book News
Essentials of Corporate and Capital Formation published by Wiley & Sons and authored by ALDA's Chief Executive Officer, David H. Fater, is available online and in bookstores as well as in a Kindle version.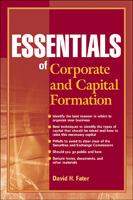 Essentials of Corporate and Capital Formation
by David H. Fater
ISBN (13): 978-0-470-49656-5
ISBN (10): 0-470-49656-8
Cost: $39.95
Paperback: 224 pages



Brief Description: A simple and effective guide to the mechanics of finance and corporate structure.
• Explains ways to form a business and finance it
• Reveals how to avoid securities laws pitfalls
• Practical terms and examples of the necessary mechanics of finance and corporate structure
• Helps analyze the decision to "go public" and provides pointers on operating a public company
About ALDA:
ALDA & Associates International, Inc. is a business and financial consulting firm committed to assisting companies with:
Management
Capital Acquisition and Allocation
Profit Maximization
We help physicians, scientists, entrepreneurs and managements change the world. Our experienced professionals are dedicated to helping clients unlock inherent value and create new value. The real-world experience of the ALDA team is leveraged for each client's unique circumstances, challenges, and people.
Among ALDA's hallmark services:
EOM (Executive Outsourcing Model)

ARS (ALDA Rapid Solutions)

Financing Assistance

Mergers and Acquisitions / Due Diligence / Post Merger

Intellectual Property and Regulatory Affairs (FDA)
Our experienced professionals can show you all the right steps. For additional information on how we can help, please contact us by email at dfater@alda-associates.com or rcohen@alda-associates.com.